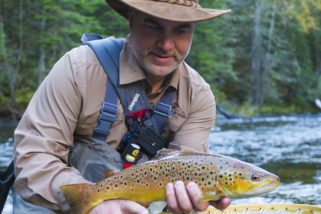 Rob Giannino is an outdoor speaker, writer, photographer, videographer and flytographer (aerial camera operator).  He has written for numerous outdoor publications including FlyFishing New England Magazine and Peche a la Mouche (Fishing with a Fly); a beautiful destination flyfishing magazine based in Quebec, Canada.
Rob lives in Greater Boston, and one of his passions is connecting with the local fly fishing community, sharing experiences and planning for more. He serves as a guest speaker at flyfishing shows, Trout Unlimited chapters and other outdoor events all over the northeast.
He's also part of a partnership group that owns a private fishing club in northern Quebec. Camp Du Lac Bohier has three log cabins and a dining lodge and sits 70 miles northeast of Natashquan, Canada with float plane access only. Known for an abundance of Brook Trout and trophy Landlocked Salmon, visiting Camps Bohier at least once per year with his two sons and best friends is a must.
Rob owns a Digital Media Agency helping people around the world promote their services online. He combined his joy for helping businesses in the digital space with his passion for flyfishing and created FlyFishingJourneys.com . Bringing fly fisherman together, and sharing the love for the sport both on the river and on the internet, fulfills a lifelong dream.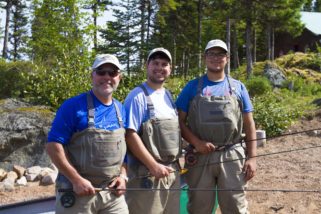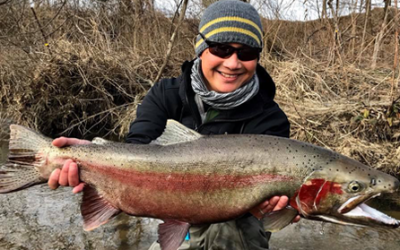 This is quite possibly one of the coolest stories I have ever heard. Son Tao and his flies have been an internet sensation.  Tying for a few short years, his flies are meticulous and beautiful.  In this short time, his Instagram channel has grown to over 30K followers. How is that possible? In addition to his gorgeous flies, his photography is stunning. In this podcast, we learn about the equipment and the process he uses to get such amazing photos.  Above all this, Son shares his origin story, how he came to America and how he ended up as a First Sargent in the US Army.
Just amazing.  Please do me a favor and after listening, share this podcast with someone you know who loves fly fishing or fly tying.  I think they will find it as fascinating as I did.
Thanks to our sponsors:
https://www.nor-vise.com
https://flyfishingshow.com
http://www.bissellinsuranceagency.com
http://iceland2020.net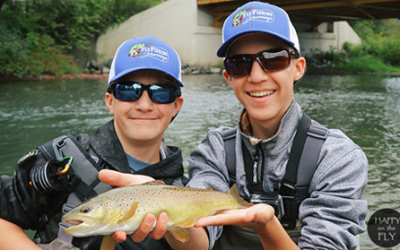 When you see young men making such a positive impact within our sport and more importantly our community, that needs to be highlighted as well as commended.
Carson and Wyatt Angeli along with their dad Paul, have created a fly fishing YouTube channel called Happy on the Fly. It focuses on the two boys enjoying fly fishing, on-stream tutorials and fly-tying instruction for youth and beginners alike.
More importantly, the boys are active with their local Trout Unlimited chapter and work as Streamside Mentors helping veterans on the river. Very cool.
I am very proud of these two fine young men and was honored to interview them. You can follow their YouTube channel: Happy on the Fly.
https://www.youtube.com/channel/UC3C3gALNsooQnPkdaMSnw-A
Thanks to our sponsors:
https://www.nor-vise.com
https://flyfishingshow.com
http://www.bissellinsuranceagency.com
http://iceland2020.net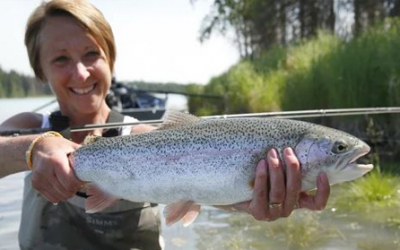 In this episode of the Fly Fishing Journeys Podcast, you will see the heart of the American entrepreneurial spirit in full force. From the TV show Deadliest Jobs, to Ice Road Truckers to a highly successful line of women's apparel and fly-fishing products, Linda Leary is all about passion in everything she does. Based in Anchorage, Alaska she realized after she sold her trucking company, so much of what she had learned in years of business would apply to her love of fly fishing and FisheWear was born.
We caught up at the Fly Fishing Show in Denver and learn about how she transitioned from a trucking company and a reality TV series to a leader in women's fly fishing and apparel and technical products.
https://fishewear.com
Thanks to our sponsors:
https://www.nor-vise.com
https://flyfishingshow.com/
http://www.bissellinsuranceagency.com