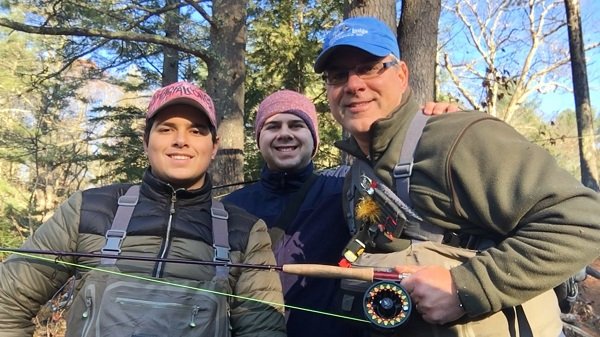 One of my favorite stores to shop at is REI or Recreational Equipment Incorporated. They have a hashtag #OptOutside for the day after Thanksgiving, otherwise known as Black Friday. The focus of that is to show people that on these days off, sometimes the best thing to do is not go shopping but to go outside and spend quality time in the great outdoors.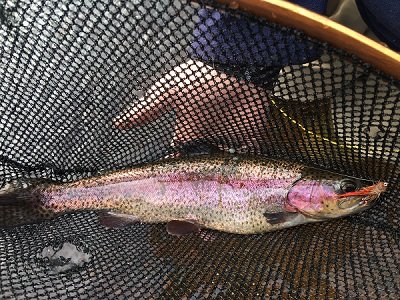 Instead of going shopping on this Black Friday, I felt it was important to get outside and I was excited to have both of my boys with me.  We wanted to get out and do some flyfishing together and we had the Lamprey in Durham, New Hampshire as our target location.
I had recently visited the Merrimack Valley Trout Unlimited, in Manchester, NH to do a talk on a spectacular trip I took this year to the salt marshes of Louisiana for monster Redfish. I stayed at the Pelican Roost and fished with the guys from LA Fishing Charters. At the end of that talk I spent some time chatting with one of the members who was telling me all about the fantastic stocking program they have going on with the Three Rivers Stocking Association. He was telling me about the stocking program on the Lamprey, the Cocheco and the Isinglass Rivers in New Hampshire. I dropped that in the back of my mind and I knew I would be visiting one of these rivers soon.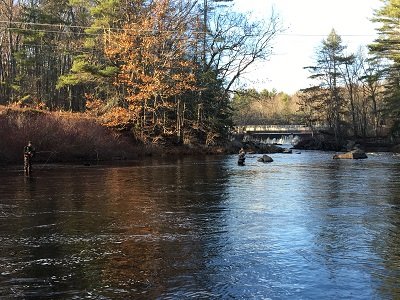 When the opportunity presented itself and me and my two boys all shared some equal free time, we made a plan to hit the Lamprey for the first time. We parked at Wiswall Dam and found a nice walking trail along the river. There were a few cars in the parking lot so I was not surprised when the first few pools had anglers in them. On a great tip from a new friend I met in the parking lot, we pushed past these early pools and headed for the "Rock".  As we headed downriver I'm looking for something that would like "Rock Pool" and suddenly, I pointed using my flyrod as the pointer, "there it is." This was a giant behemoth of granite and there was no mistaking this was Rock Pool.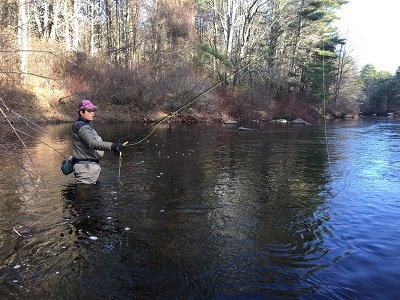 Add a defined elbow in the river, Rock Pool had a beautiful variety of currents and riffles and several deep pools.  This wasn't the easiest pool to fish because there were steep banks down to the water making back casting an impossibility.  We would need to work both a roll cast and a backwards cast to access the best parts of water.  I set Tyler up in the middle of the pool and he worked a streamer and backwards cast to get out to some deeper water.  CJ got set up with a nymph rig and worked the bottom of the run. It's was just a few casts and Tyler said, "I'm on".  I dashed over and netted a beautiful, full colored Rainbow for Tyler. We snapped a couple photos and quickly released him back into his pool.
We worked our way back up river, hit a few different pools and runs and had a wonderful day. We spent a few minutes overlooking the damn watching some fellow fisherman enjoy their day. It's with a sense of pride that I spent this time on the river with my boys. These are the moments I enjoy and the memories that last. These are the times I was glad we decided to #OptOutside.
https://www.rei.com/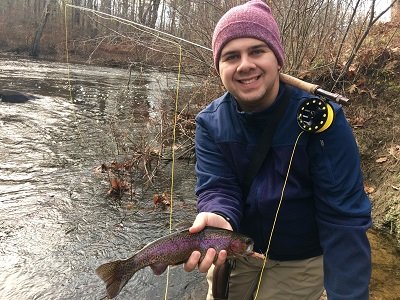 https://la-charters.com/fishing-lodging/