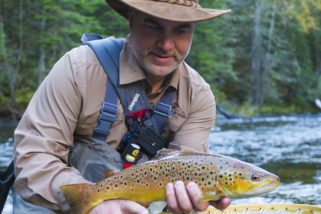 Rob Giannino is an outdoor speaker, writer, photographer, videographer and flytographer (aerial camera operator).  He has written for numerous outdoor publications including FlyFishing New England Magazine and Peche a la Mouche (Fishing with a Fly); a beautiful destination flyfishing magazine based in Quebec, Canada.
Rob lives in Greater Boston, and one of his passions is connecting with the local fly fishing community, sharing experiences and planning for more. He serves as a guest speaker at flyfishing shows, Trout Unlimited chapters and other outdoor events all over the northeast.
He's also part of a partnership group that owns a private fishing club in northern Quebec. Camp Du Lac Bohier has three log cabins and a dining lodge and sits 70 miles northeast of Natashquan, Canada with float plane access only. Known for an abundance of Brook Trout and trophy Landlocked Salmon, visiting Camps Bohier at least once per year with his two sons and best friends is a must.
Rob owns a Digital Media Agency helping people around the world promote their services online. He combined his joy for helping businesses in the digital space with his passion for flyfishing and created FlyFishingJourneys.com . Bringing fly fisherman together, and sharing the love for the sport both on the river and on the internet, fulfills a lifelong dream.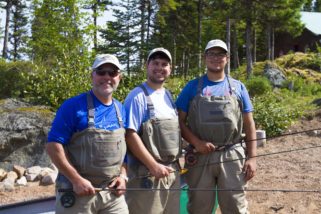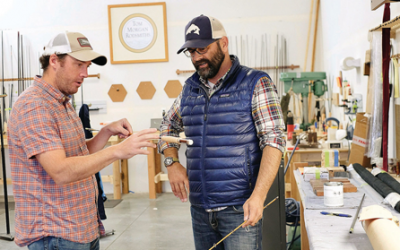 In this episode, we learn about the process of making a custom fly rod. My guest is Joel Doub, co-owner of Tom Morgan Rodsmiths. If you ever wondered how fly rods are crafted, especially custom and hand-made fly rods, you are going to love this episode.
Joel and fellow co-owner, Matt Barber learned the process of making high quality, custom fly rods from the late Tom Morgan. Tom was the fly rod designer for RL Winston for many years before starting his own, small-batch, custom fly rod company. Unfortunately, Tom passed in July 2017. Joel does an amazing job sharing Tom's passions and legacy in this episode. The spirit of those passions is carried forth in Tom Morgan Rodsmiths.
Thanks to our sponsors:
http://www.bissellinsuranceagency.com
https://www.nor-vise.com
https://flyfishingshow.com
http://iceland2020.net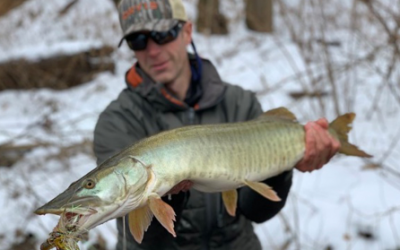 In addition to being an amazing angler, George Daniel is a fly fishing educator and a family man.
Hailing from Pennsylvania, George learned from the years of experience from his mentor, Joe Humphries. He went on to compete with Team USA and had the opportunity to compete in five World Fly Fishing Championships. He has also served as coach for both the US Youth Team and Fly-Fishing Team USA.
George is a two-time US National Fly Fishing Champion and was ranked as high as 5th in the world.
He's written three books: Nymph Fishing, Dynamic Nymphing and Strips-Set.
This was a fun chat where we learn about the foundation of George's story and pick his brain on some tips and tricks for advancing our skills.
Find more on George Daniel here:  https://www.livinonthefly.com
Thanks to our sponsors:
http://www.bissellinsuranceagency.com
https://www.nor-vise.com
https://flyfishingshow.com
http://iceland2020.net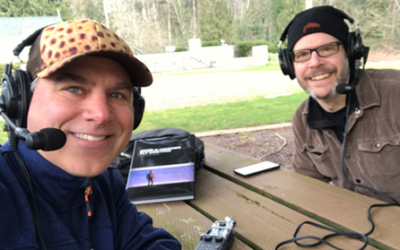 What if you caught your first brown trout at the young age of 2 ½ years old and then by chance get brought back to the same river, almost the same spot at age 21 for a role you would be forever associated with. It's just one of those full-circle stories that gives you goosebumps.
You may remember the explosive growth fly fishing experienced throughout the '90s. It's widely believed that a lot of that growth came from Robert Redford's film rendition of Norman Maclean's novel, A River Runs Through It.
One of the main characters, Paul Maclean, is played by Brad Pitt. Growing up in Missoula, MT, For Paul, and his brother Norman, fly fishing was intrinsic to their way of life. But Paul has a special gift. He was the Shadow Caster. If you have seen A River Runs Through It, you know that magical and glorious cast that raises monster trout to a passing dry fly.
And if you haven't seen it, stop and go watch it!
Brad Pitt, the Shadow Caster, had a stunt double who performed the more elaborate casting in the movie. So who did Robert Redford call on for this role, my guest on this podcast, award-winning caster and fly fisher, Jason Borger?
It was an honor to visit with Jason in his home town of Vancouver, Washington. In just an enjoyable, fun and a bit technical conversation, Jason and I chat about his role in the movie, growing up in a fly fishing home as the son of fly fishing icon Gary Borger and his latest book, Single-Handed Fly Casting, A Modular Approach.
http://jasonborger.com
Thanks to our sponsors!
Thanks to our sponsors:
https://www.nor-vise.com
https://flyfishingshow.com
http://www.bissellinsuranceagency.com
http://iceland2020.net