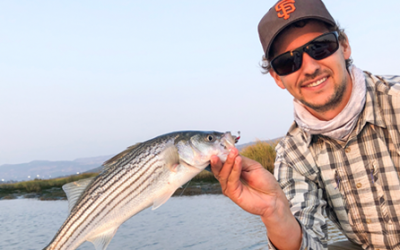 On this episode of the Fly Fishing Journeys podcast, we are in the San Francisco area, in the Napa Valley on the Napa River, podcasting right on the river.
I was honored to get an invitation from Casey Rolig of Buff to fish for Striped Bass on the Napa River. Casey is a passionate fly fisherman. He covers the opportunities available on the Napa River as well as the greater San Francisco and Northern California areas.
Sun protection is crucial for the amount of time we as fly fisherman spend on the water. As a die-hard fan of the Buff products, I additionally asked him to review the Buff line up. When you combine sun-protection and style, no one does it better than Buff.
We want to thank some of our key sponsors:
Norvise
https://www.nor-vise.com
The Fly Fishing Show
https://flyfishingshow.com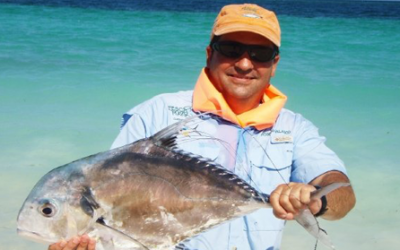 Here is a fun and informative conversation with Rogelio Velasco on Ascension Bay Saltwater Flats Fishing. As long-time owner of Pesca Maya Fishing Lodge, just south of Tulum, Mexico, he is an expert in this area. We talk about the tropical grand slam of Permit, Bonefish, Tarpon and Snook. Rogelio also helps us with proper preparation tips for such a trip.
https://www.pescamaya.com
Thanks to our sponsors The Fly Fishing Show and we welcome our newest sponsor, Norvise.
https://flyfishingshow.com
https://www.nor-vise.com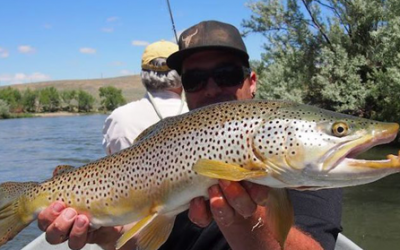 The North Platte River in Casper, Wyoming is a world-class Rainbow and Brown Trout fishery. On the Pod you will learn about "flush and flows", the monthly fishing calendar and the bug life to make your visit more successful. You will also find out Ryan Anderson and his guides at Wyoming Fly Fishing are really fun to be around, keep you laughing and on fish throughout the day. On the North Platte, the majority of the fish are healthy-sized Rainbows but with a little work, you can also find that monster Brown you have always dreamed about. We connected with Ryan at the Denver Fly Fishing Show and made a plan to visit Casper and float the river with him. We visited in April and quickly found out the river is loaded with gorgeous fish. The main sections that should gain your attention are the Grey Reef, the Miracle Mile, and Fremont Canyon. Enjoy the Pod and please pass it on to one of your fly fishing friends. Thanks!
Wyoming Fly Fishing
http://platteriverguides.com/
Thanks to one of our sponsors The Fly Fishing Show:
https://flyfishingshow.com/
TALL TIMBER LODGE PITTSBURG, NH
Surrounded by the Connecticut Lakes, the headwaters of the Connecticut River, and many remote streams and ponds, Tall Timber is the perfect setting to relax after an exhilarating day outdoors.
LEARN MORE
Win Cool Gear
Join our community for a chance to win cool gear!
Join Our Newsletter!
Get Notified When New Blogs & Podcasts Are Added!
LAKE BOHIER CAMPS, QUEBEC, CA
Your Remote Flyfishing Destination For Trophy Landlocked Salmon & Brook Trout.
Click Here