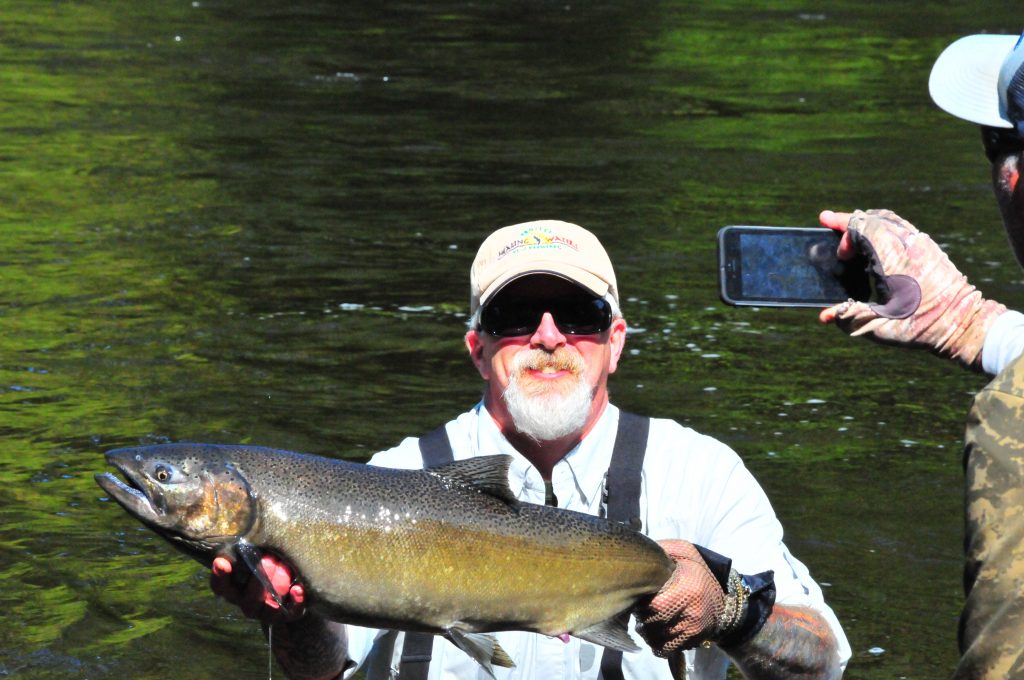 Back In The Maine Stream (BITMS) is a non-profit organization run by disabled veterans that have a strong desire to help other disabled Maine veterans increase their quality-of-life and heal physical and emotional trauma through recreational fishing. We are always looking for new members.
Fishing with BITMS doesn't always "cure" a veteran, but definitely gives them a well-needed respite from their troubles. BITMS board members are also disabled veterans and volunteer their time to the organization – this means that every penny donated goes directly to getting these veterans on the water without any cost to the individual veteran.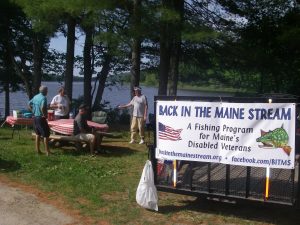 Honorably discharged Maine veterans with a service-connected disability of ten percent or more can join BITMS and become members. Members help organize fundraisers, go on scheduled fishing trips, attend monthly meetings, and assist other veterans in doing the same.
Fishing trips with BITMS range from simple day trips for smallmouth bass on the Androscoggin River, to multi-day trips to extravegant lodges to fish for exotic species, to a deep sea fishing trip 10 miles out in the Atlantic Ocean.
The monthly meetings start with donuts, coffee and conversation and cover organizational business; usually including some kind of learning sessions like fly tying, knot tying, rod-building, fishing techniques, discussing upcoming fishing trips, and the usual fishing stories. We have some of the best fly fishing instructors scheduled to help our veterans become the best anglers they can possibly be.
These meetings take place at the American Legion Post 205 in Augusta, on Route 17 (396 Eastern Avenue) at 9 a.m., the fourth Wednesday of each month. Interested veterans that would like to join, or those wishing to make a donation to this extremely-worthy cause, can call Marc Bilodeau at (207) 998-3569, Bob Pelletier at (207) 468-7417. Please visit our BITMS website at www.backinthemainestream.org or visit us on Facebook at BITMS fishing program for disabled veterans.