Why do we fish? Why do you fish? I have asked and answered this question countless times over my 40 years of fishing, and the answers seem to lack consistency. Life changes and interrupts our wants and desires. Life demands time and energy, and as anglers we spend every possible moment scheming our way into wetting a line. The interaction between you and another living creature with nothing more than a piece of string is intoxicating. To borrow a phrase, "The tug is the drug." But why do we do it?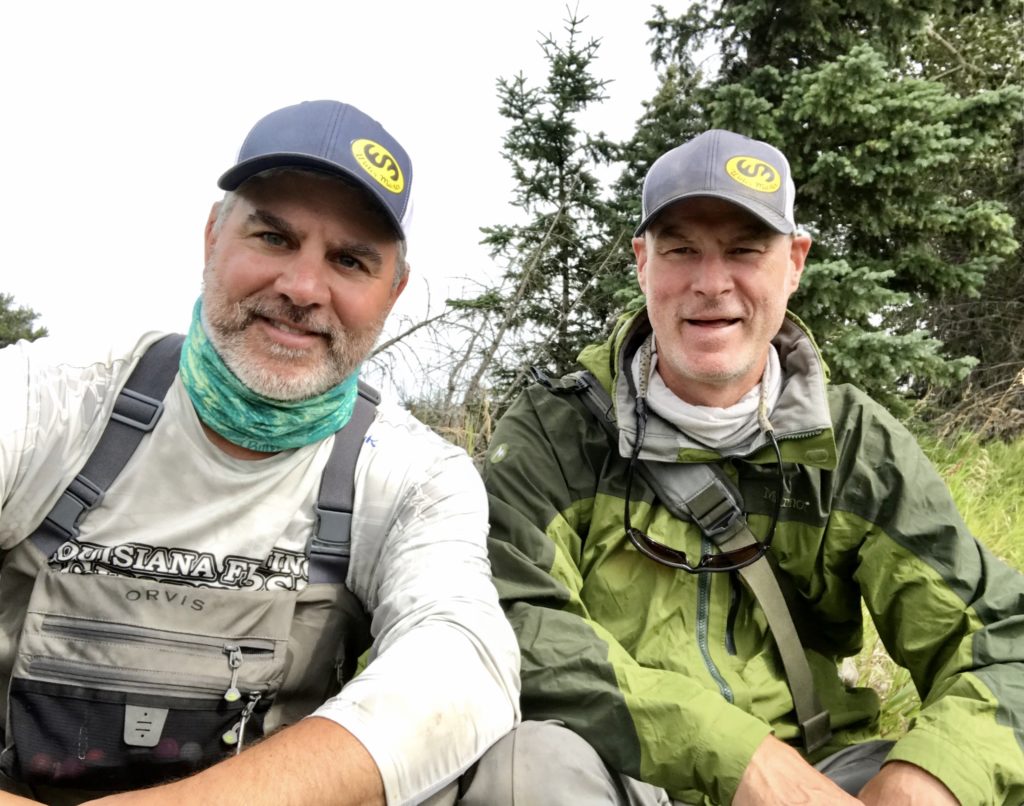 I ask myself this question again as I fly to Calgary, Alberta for a three-day weekend on the Bow River. Why spend all this money and time traveling to far off places when I've lived in Montana, chasing some of the finest trout in the lower forty-eight? Are there bigger fish in Canada? Probably, maybe not, but is that always the reason? I'd like to think all anglers are on a quest for something more. I know I am. But what is more? Much like our own versions of what success means, angling follows suit. Everyone is in search of their own magic. What's magical is the experience and the people involved. I suffer from big fish syndrome and do crave the tug, but it's about the people. The people I fish with are genuine, and I remember every fish I've shared with them.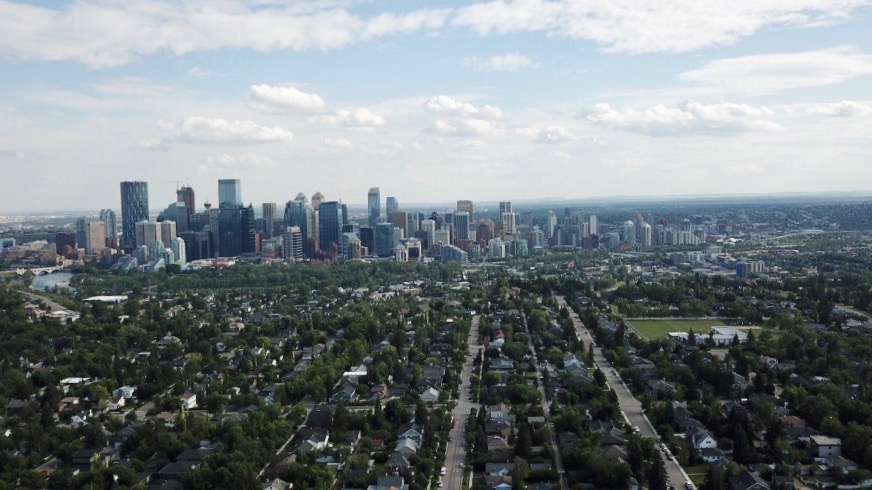 Rob Giannino, his son Tyler, and I are on a quest to get as much fishing done in three days as physically possible. Rob is the founder of "Fly Fishing Journeys" and graciously invited me to join him on another crazy fishing journey. Our plan is to float the Bow River the first day, and wade fish the last two. Rob had set-up a guide day with Barry White and Gary Hanke. Barry has been a major presence on the Bow for over thirty years both in guiding clients and preserving this incredible water system. It was amazing to sit and listen to the stream of knowledge coming from this man, plus, he's a spitting image of Santa Claus. (Look him up). Rob and Tyler were going to spend the day with Barry in his 1985 Fiberglass Lavro drift boat. I had the pleasure of fishing with Gary who is renowned for his fly tying. Gary is also an avid euro-nympher and has participated in countless angling competitions. Those are two things I have yet to try in my 40 years of fishing. Gary was gracious in answering all my silly questions, and with the car rides, we had become very good friends. This is fishing for me; you meet someone who introduces you to someone and your circle of friends begins to swell. Not all anglers are in it for the same reasons, but when you connect with a familiar personality on the water, there is a common bond.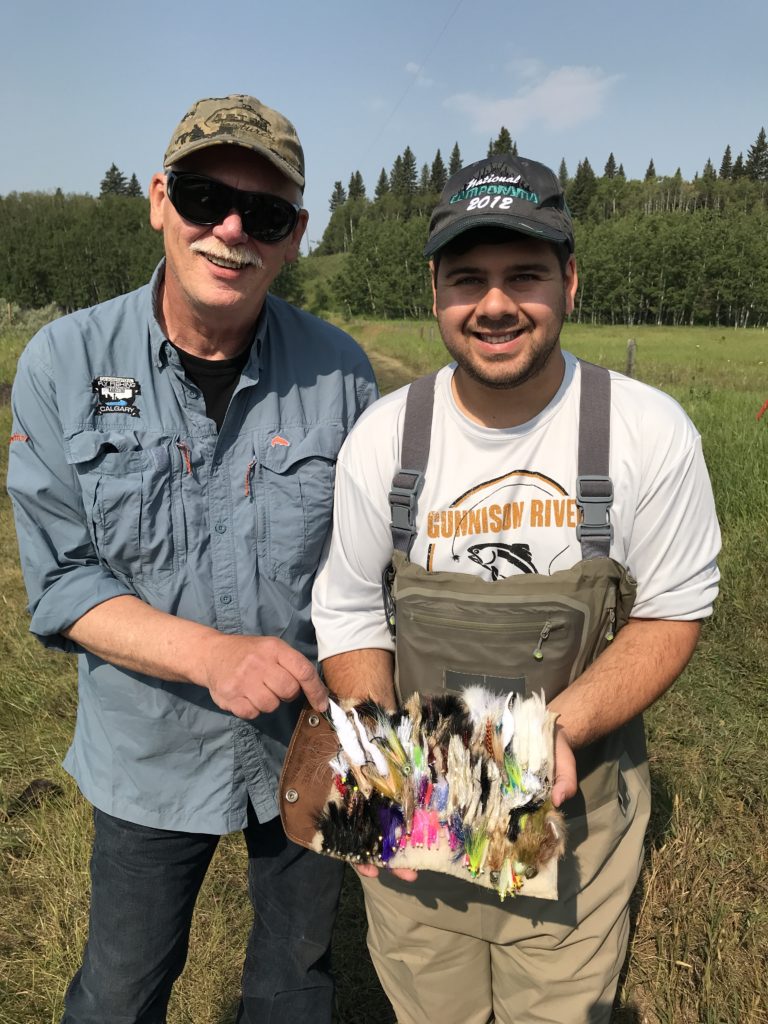 The sun had crept over the ridgeline and was chasing the fog away when we dropped the boats into the water. The Trico hatch was massive. We had to cover our heads completely. I'm all for protein, but I'm not a trout. Gary and I picked up the rear all day and landed a few decent trout as we floated through one gorgeous pool after another. Barry made sure we all pulled over from time to time and worked some water. Every bend held a beautiful trout run. There was no messing around, Santa meant business.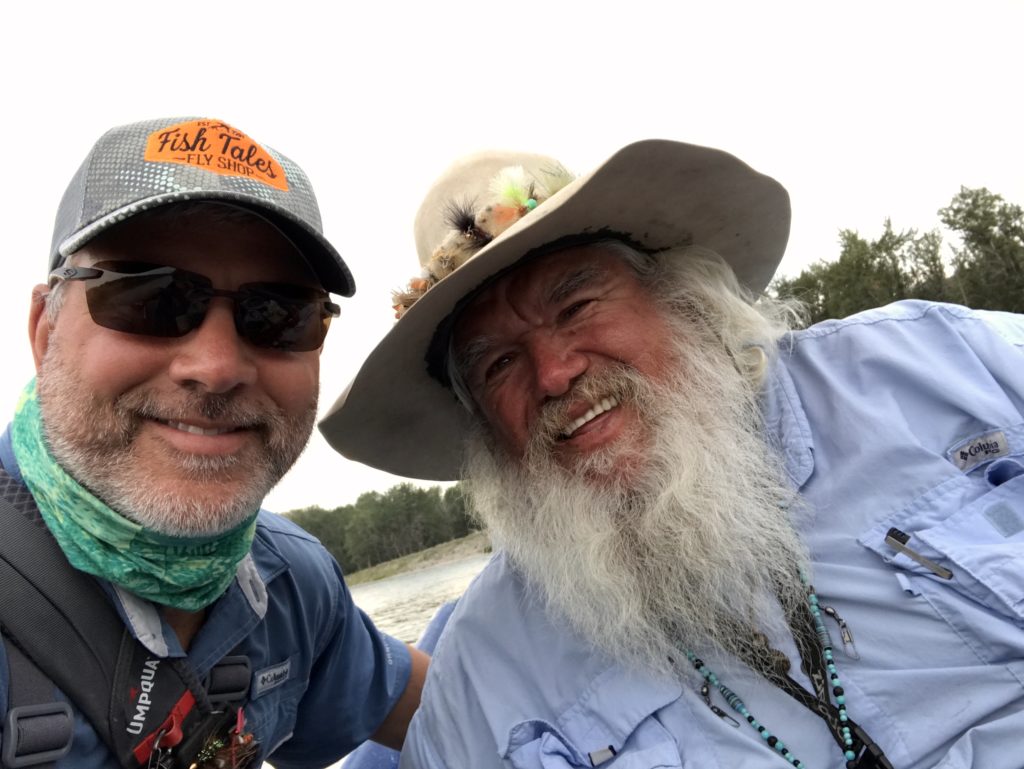 "If you're not fishing, get your ass back in the boat," he barked as we snapped pictures of ourselves.
We had a bit more success out of the boat even though I did the opposite of what Barry suggested. Even though we have success to what we know best, you can always learn something. Plus I didn't have to ride in his boat. The days' advice was more than valuable to Tyler who doesn't practice this craft often. The look of pride on Rob's face was priceless as Barry worked Tyler into his first Bow River rainbow trout. Listen to your guide! That was a special moment and one I won't forget.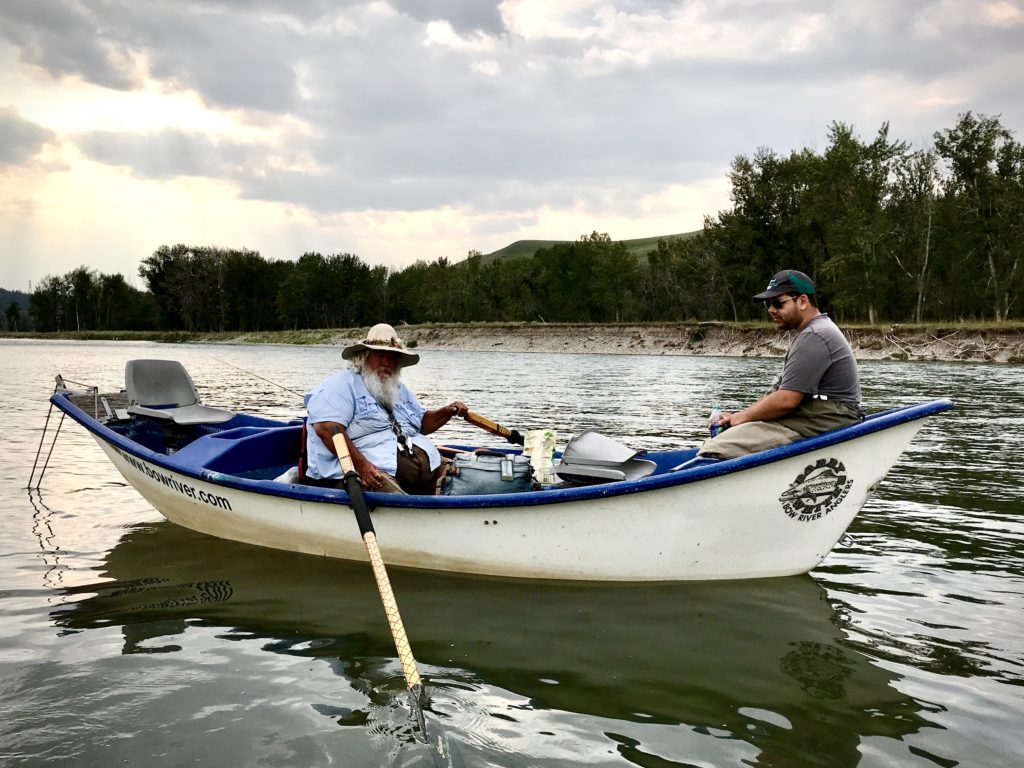 I caught my first Bow river trout this trip. Common bond.
Over all, the fishing was subpar, but we had a magnificent time. The Bow river is absolutely gorgeous. I also take comfort in the fact that Santa Claus agreed with my assessment.
The morning of day two was, to say the least, slow. We all slept in, as a steady drizzle soaked away our ambition. Fortunately, my techy friend Rob, paid enough attention to Santa Claus yesterday. Magically, exact locations appeared on his cell phone for our future reference. The future being today, we had a plan. Three different locations, all within minutes of Calgary. All we had to do was get dressed. No breakfast and no coffee? Easier said than done. We loaded up the rental and plugged into google maps. Our first stop was a beautiful rock riffle followed by a long deep tail out, giving us plenty of room to fish. Rob landed a nice brown trout in this exact spot two days ago so we were optimistic. I noticed that we were the only people fishing. From my experience, being the only person on the river is usually not a good sign. The steady drizzle was also trying to tell us something. Barometric pressure always changes fish behavior, and this steady rain, which was coat-tailing unseasonably hot weather, had made everyone uneasy. After landing a couple beautiful rainbows, we went back to google maps which landed us in a dog park. Lots of dogs, but no one wearing waders. We were greeted with another magnificent section of river. An island in front of us parted the river offering us several hours of fishing all within the sight of the car. Rob and I set up base camp on the island and began to work every square foot of water. What a magnificent place. The main channel carved its way into a sheer rock wall which fenced off the chaos of Calgary, while the island settled the river into a quiet and pristine trout run. The gin clear channel poured over a series of boulders gently settling into a 200-yard fishable run. The rain was pelting us sideways as we tried several different subsurface tactics. Again, we were the only anglers in sight. The sideways rain won, and chased us to the nearest sports bar.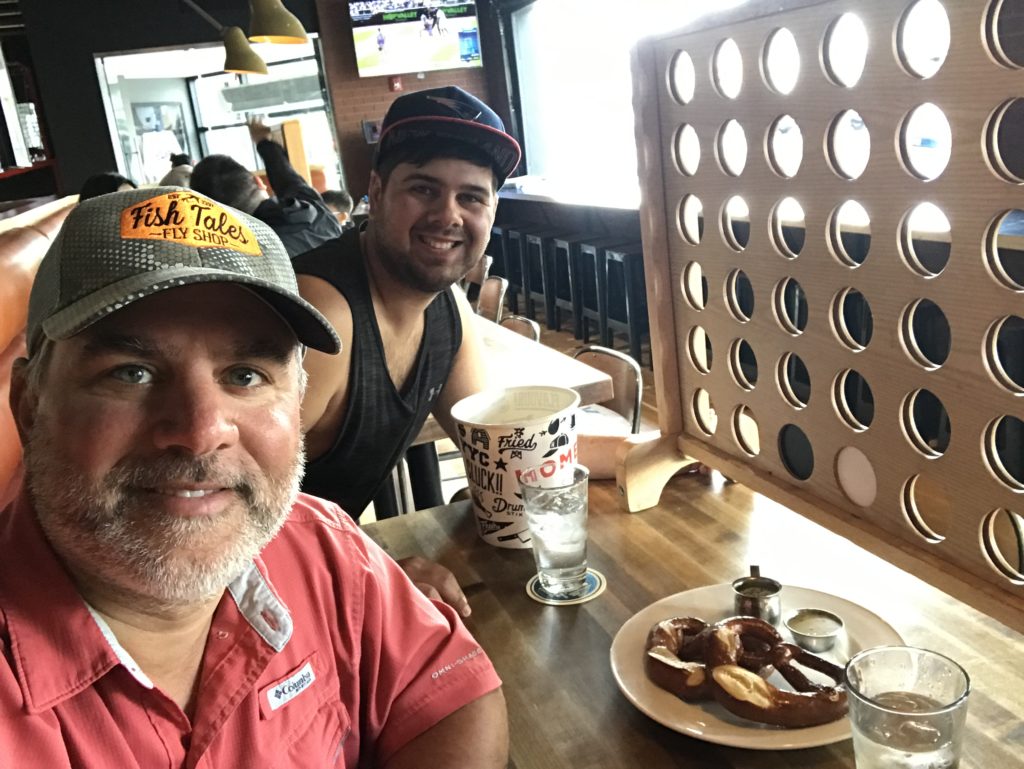 It's August remember. There's a hockey game on the television. U.S. vs. Canada. Okay it's just the juniors, but still hockey. A bit defeated, a bit windblown, and stuffed with food, we headed back to the hotel to see what Tyler was up to.
The last day, and the need to get something done. A partial day because I had to catch a plane to Missoula in the afternoon. We woke up early and eager. Needing some redemption after a tough couple of days, I enlisted the services of my fishing pal Brendan Toner. A lifelong Calgarian, he knows a thing or two about a thing or two regarding this area. We followed him to a lesser known spot. We pulled into another dog park. What? Secret spot? It reminded me of New York City, dog parks and dog walkers everywhere. The rain had moved on during the night and the sun warmed our backs as we followed Brendan along a side channel of the Bow River. The channel looked promising, but the mass of cars speeding down the freeway forty yards to our left was a bit unnerving. On our right were huge trout sipping tricos. We kept walking. I kept tripping from looking at these massive trout. The freeway kept buzzing. The channel resembled a spring creek. Crystal clear water sliding downstream like glass. We kept walking. The freeway kept buzzing. Finally, Brendan stopped and shreded his back pack.
"Trico's, boys." He said, as the three of us stumbled upon him muttering something about all the trout we passed.
"That is the one fly box I didn't pack." I said.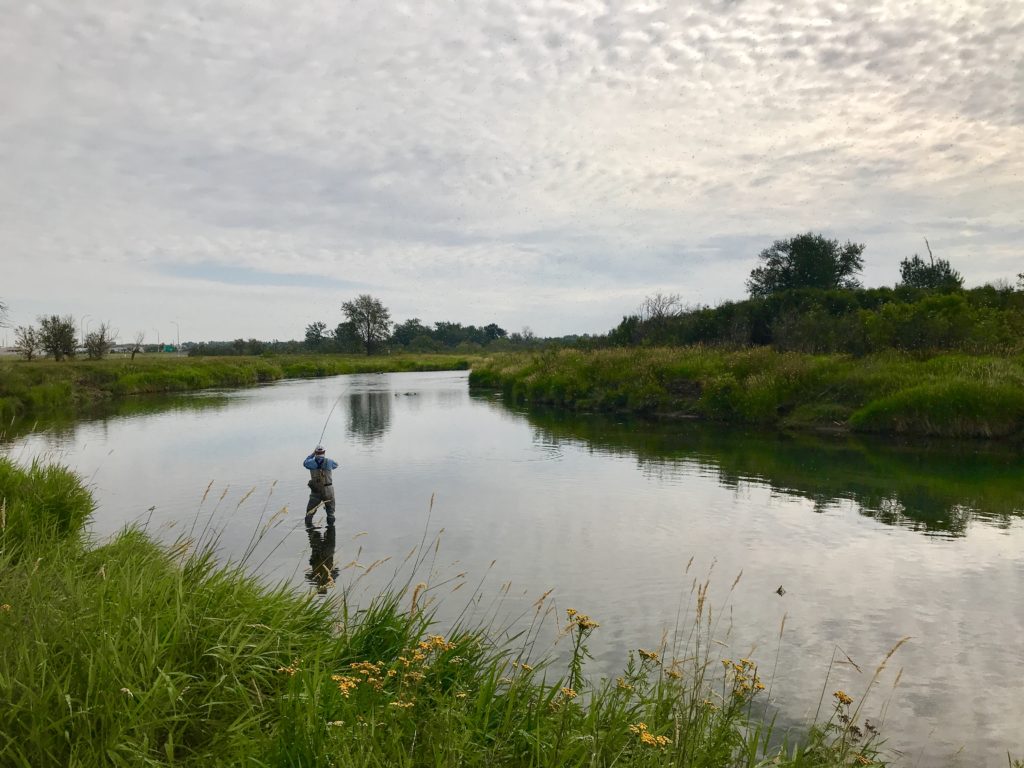 All four of us dug through every pocket and crevasse looking for one fly that looked anything like a Trico. Finally, I found a size 18 Griffith Gnat and felt super confident.
"Huh, a gnat huh?" said Brendan. "I've never used a gnat here before." He added.
Oh great! Confidence shattered. Oh well, it's tied on and there are fish rising everywhere and regularly. We spotted a big rainbow consistently rising so I quietly entered the water. As I crept out and forward, I started peeling line off my reel. I had to inch away from the bank to my left because I am left-handed. Rise, pause, then rise. Same pattern over and over. I made three false casts and let the gnat land. Perfect, let it sit. I could see the fish, and my fly was on target and on his timing. My hands shook as the fly inched closer. A huge green head broke the surface and sucked my gnat in like a giant vacuum. As I set the hook he rose and shook his thick head at me. I was on! This is what the journey is about, right? I fought and danced with this huge rainbow for several stressful minutes steering it to the net. Brendan was waist deep and with one scoop the fish was in the net. One giant flop and the fish spit my hook and landed in the water. I did everything right. Perfect cast, perfect fight, and perfect net job. That's fishing. I still see that fish in my sleep.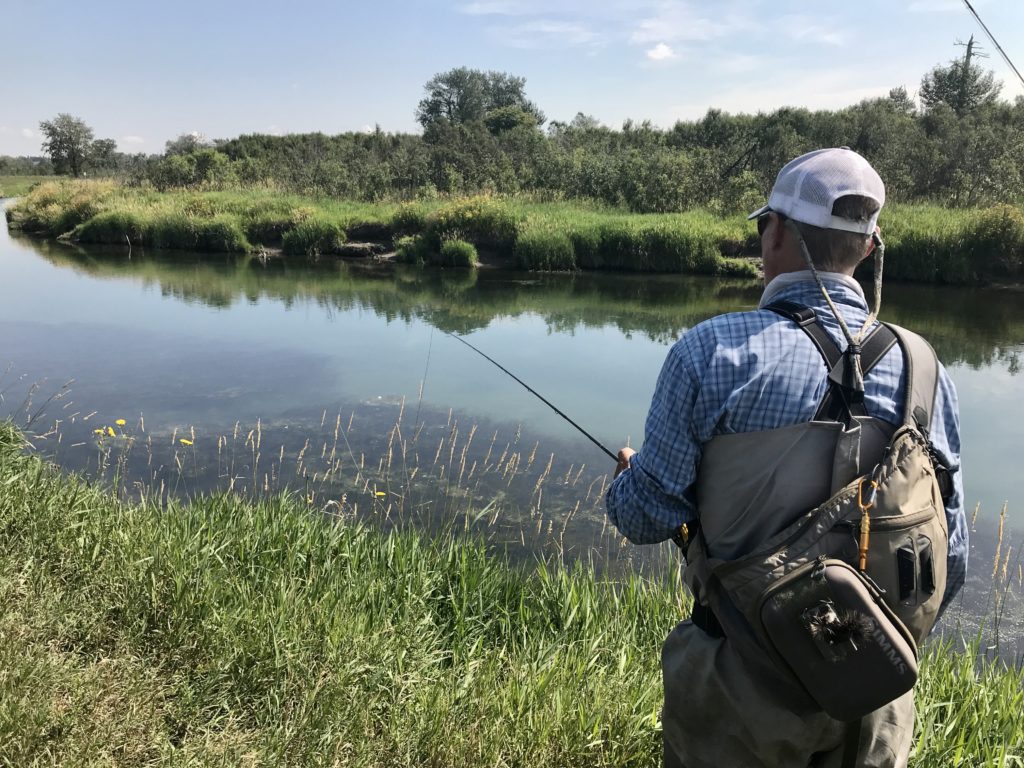 We spent the morning taking our shots at very spooky fish with moderate success. The plan was to fish our way back to the car. The mile and a half walk would provide ample chances at more trout. Several hundred yards down river Brendan and I noticed Rob working his way up river. Away from the car. After patiently letting several minutes go by, I looked at my watch. We were now fifteen minutes past our agreed upon quit time. I was impressed that he answered my call and I was reassured he was on his way. I didn't want to quit, but a plane is waiting for me at a very busy airport. After another fifteen minutes and no movement from Rob, I angrily unzip my wader pocket in search of my phone when,
Brendan yells, "fish on."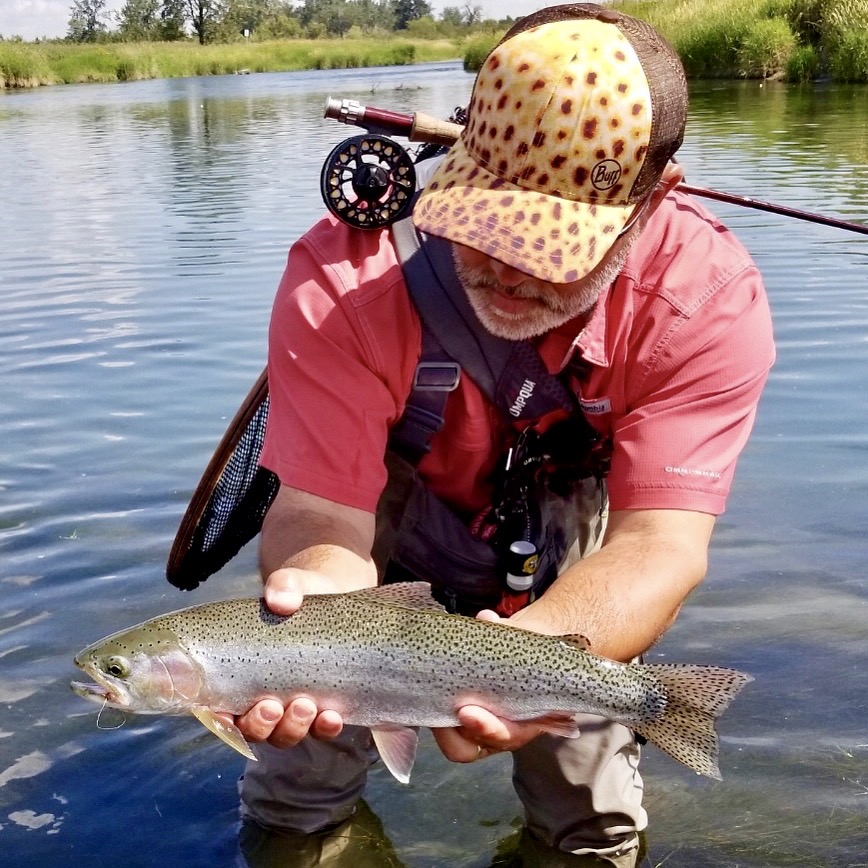 We both look at Rob who is waist deep with fly rod bent in half and we start sprinting. Wading boots are awesome for one thing only. We finally arrive gasping for air and Rob's fish was still on. Brendan quickly splashed into the water and netted a gorgeous fat Rainbow that brought cheers and hugs. You would have thought we won the Super Bowl. Down to the last cast, last fish, and absolute last minute! Patience is a virtue. As we ran to the car as fast as four dudes in waders and backpacks could, I thought "that's fishing," with a huge smile on my face.
I narrowly made my flight.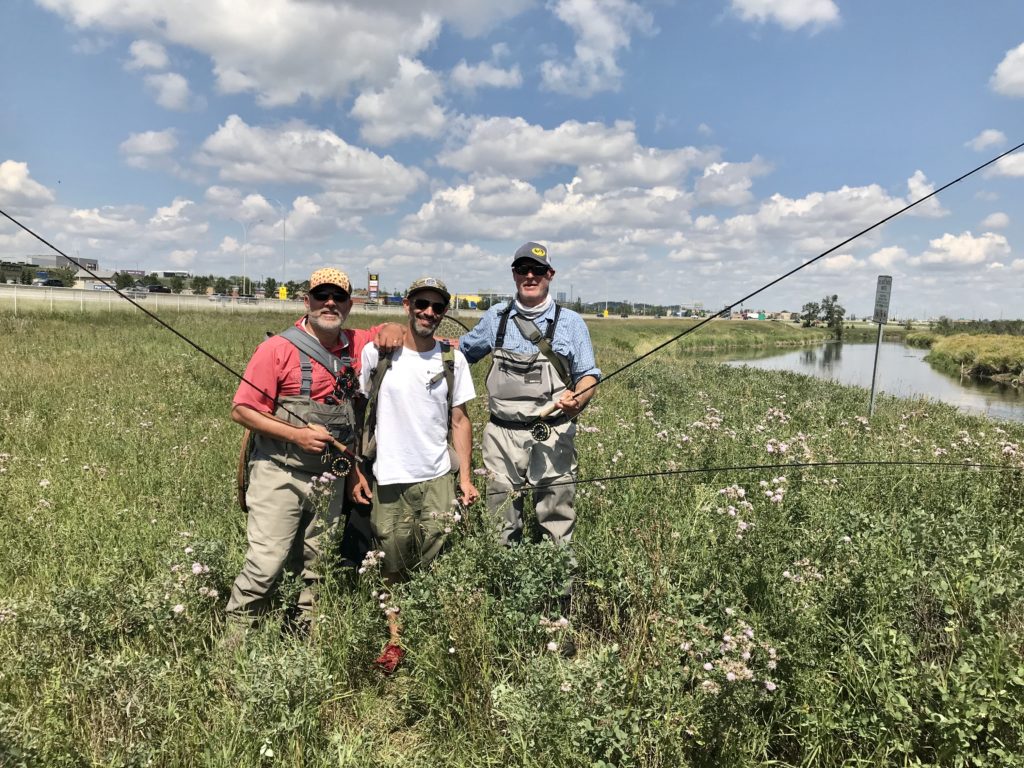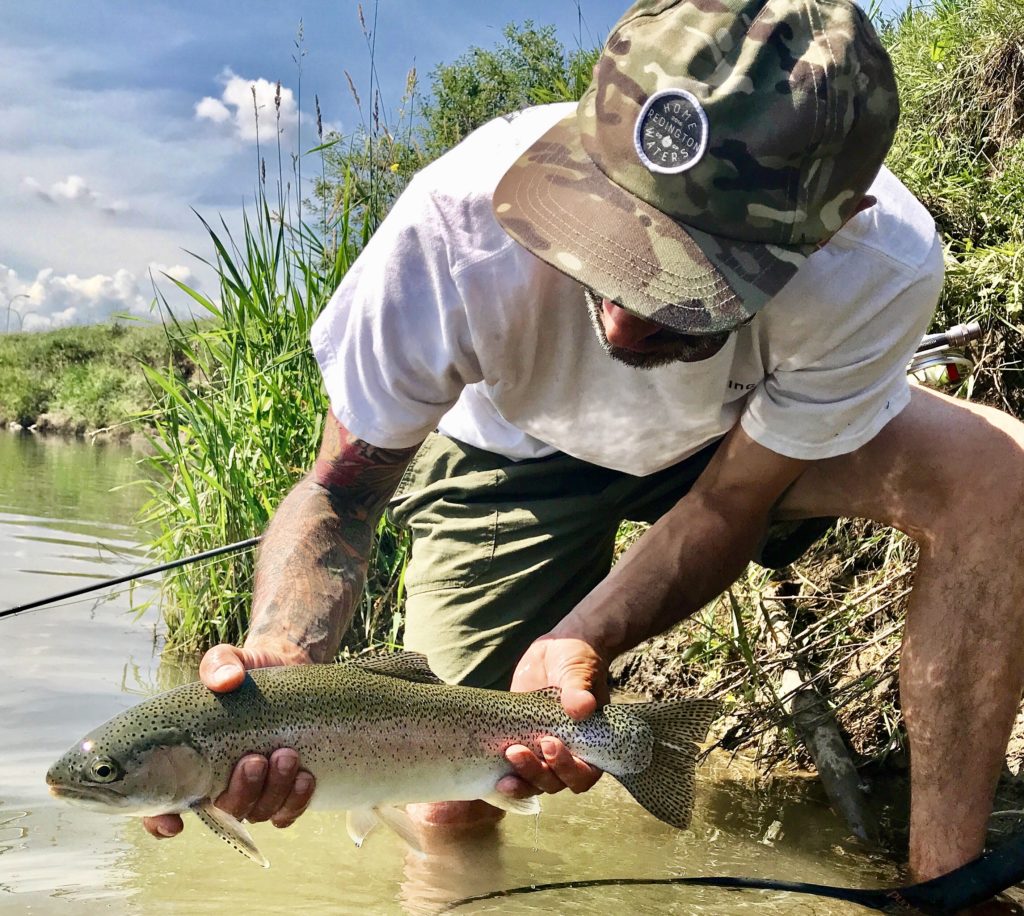 Jeremie Loble
Jeremie Loble is head of production Water Master Rafts in Stevensville, MT. He has been building rafts since 2000. He is a graduate from the University of Montana with a bachelor's degree in Business Management. He divides his time between his addiction to fish, and raising his two daughters. Born and raised in Montana, Jeremie has devoted over forty years towards angling, hunting, and conservation. His goals each angling season include: fishing a new body of water, catching a new species, putting in more angling days than the previous year, and most importantly, go fishing with someone new.